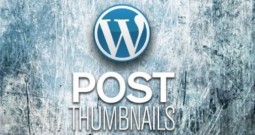 Here at Quebecs Luxury Apartments, we know that working away is one of those inevitable 'necessary evils' most professionals have to deal with from time to time, and judging by the amount of business people we help who are looking for temporary accommodation in Leeds, it's becoming more common! We know that most people don't really relish the thought of working away, so we like to go the extra mile to make our business guests feel at home even when they're not.
Perhaps your company's head office is in Leeds city centre and you need to be there for a big meeting at 9am on Monday morning. You can forget about 5am alarms and stressful commutes from out of town when you book into one of our stylish serviced apartments in Leeds the night before.
You'll have the time and space to prepare your notes, go over a presentation, and check your emails for any last minute changes. You'll enjoy a comfortable night's sleep and you'll even enjoy more of it – thanks to our central location you can set the alarm a little later and awake rested and refreshed.
You can freshen up in one of our fully equipped wet-room style showers (don't worry if you've forgotten anything – Neal's Yard toiletries are on us!), and you'll have everything you need to make your own breakfast just the way you like it, so no need to survive the day on whatever's on offer at those often questionable 'breakfast buffets' budget hotels are famous for!
We can even take care of booking a taxi to make sure you're at your meeting in plenty of time.
If your business trip is going to be more than overnight, you're in good hands at Quebecs Luxury Apartments. We've welcomed all sorts of professional people looking for short stay rental apartments in Leeds city centre. Our stylish apartments make an ideal 'base' when you're working away for a longer period of time. You'll have all the space you need to do any work in the evening, plus we can arrange meeting rooms, and secretarial services too should you require – these do need to be booked in advance though, so please do get in touch for more information.
Most importantly, our stylish serviced apartments give you the space and freedom to relax when you're 'off the clock' too. Browse the complimentary DVD collection, listen to some music, cook a meal, do whatever you would at home in comfort and style.
A common complaint we hear from traveling professionals, is that they miss their families – booking one of our two bedroom apartments means that yours could come to visit while you're away – with so much to do in Leeds, why not have a family break for the weekend rather than commuting home just to come back again on the Sunday night?
If you're staying in Leeds for a business trip, whether overnight or a longer stretch, Quebecs Luxury Apartments offers a fantastic alternative to a typical hotel or B&B. Forget bland, uncomfortable rooms and living out of suitcases, here at Quebecs Luxury Apartments we can make the working away experience infinitely more enjoyable – so much so that you might even forget you're in Leeds for business rather than pleasure!
Get in touch today to discuss availability – we look forward to hearing from you!