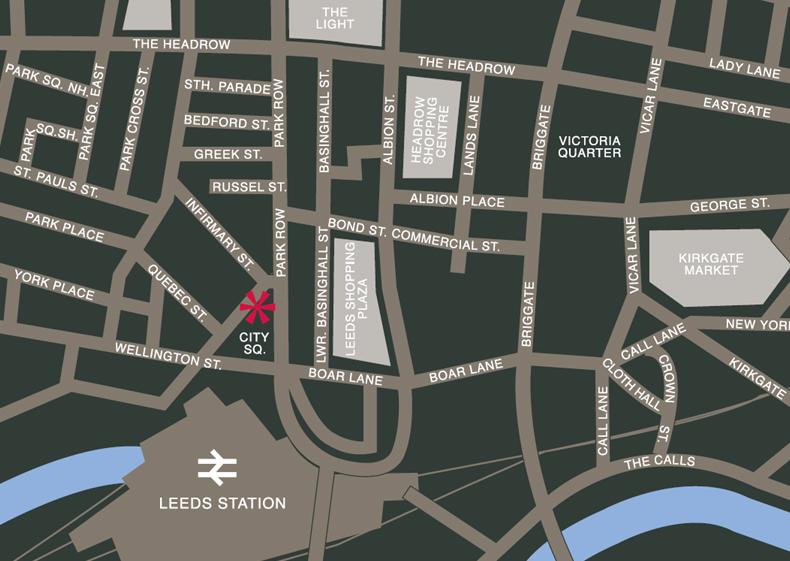 Quebecs Luxury Apartments is located in The Old Post Office Building on City Square in the heart of Leeds. The entrance to our serviced apartments is located on Infirmary Street and our front desk is manned 24 hours a day.
If you are coming on foot from Leeds rail station you:
- Exit the turnstiles, walk straight ahead and out of the front of the station past Burger King
- Turn left and walk down to the traffic lights and pedestrian crossing, look over to your left and you will see Quebecs Luxury Apartments on the far side of City Square.
- Cross at the lights and head towards Quebecs Luxury Apartments, our entrance is on Infirmary Street with two black flags hanging above the door..